Quite a blow hit us at Whimsical Publications.
On April 6th, one of our authors passed away unexpectantly. He was at work and was late getting home, so the family went looking. By the time he was found, it was too late.
Konrad Denton, writing as Tex Leiko, was an outstanding person. He was full of fun, laughter and enjoyed living life to the fullest measure. He adored his young bride and our chief editor, Brieanna Denton (Brieanna Robertson).
 A mere week after his passing, she is having to return to work, her heart completely shattered, because she has bills to pay. She is trying to keep the house they shared. The place where their memories were made until that tragic day. A place where she can feel him with her always.
To assist and in honor of Konrad, WP will donate 100% of all proceeds raised from the sale of his book: Crimson Rain. A blurb and the link to his WP page is below. From there, you can find the book on Amazon, B&N, Smashwords, Kobo and Scribd. It is available in both e-book and print.
Max, a drug addicted doctor, gets caught up in a world he never
dreamt existed. After a visit from a long forgotten acquaintance,
Crimson, he finds himself wrapped up in a world of mutants,
monsters, cybertech-hackers, musician assassins, revolution and
friendship. His talents are called upon by a rag-tag team of
idealists seeking to reform the government victimizing and
abusing its citizens.

http://www.whimsicalpublications.com/Tex_Leiko/Crimson_Rain.html
If this type of reading is not to your style, you can help in another way. A Go Fund Me page has been started. Here is the link: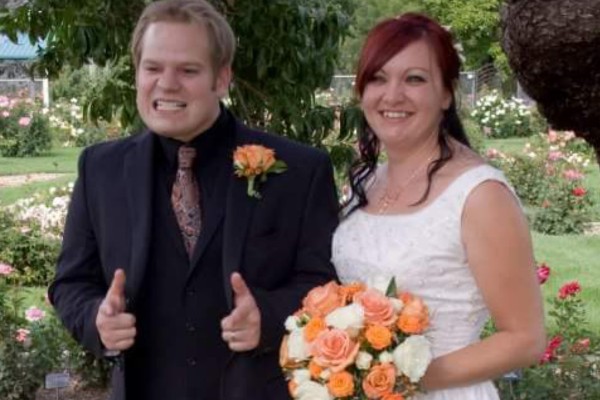 https://www.gofundme.com/5yy6e5uc
---
If you can help in any way, even if it is only $5, it would be appreciated. You can remain anonymous or sign your name.
As one author to another, as a reader in support of an author, as a publisher in support of the written word, let's do out part to help a fellow author, reader and very good friend.
Konrad, you will be sorely missed. Brieanna, we are here for you. Always.
WP